Kiedy ptakom z wysiadywanych jaj wyklują się pisklęta, rodzice uczą je latać i zdobywać pożywienie. W którymś jednak momencie zachodzi naturalny proces oddzielenia się młodych od rodziców i młode zaczynają polować i gniazdować, że tak się wyrażę "na swój rachunek". Podobny proces zachodzi u młodzieży. Czy to wyjeżdżają na studia do innego miasta, w sposób naturalny wyzwalając się spod władzy rodziców, czy też rozpoczynają pracę i zaczynają mieszkać osobno. W Polsce ten trend w czasach komunistycznych praktycznie nie istniał, ze względu na kłopoty mieszkaniowe - na własne "M" czekało się często po kilkanaście lat, często w jednym mieszkaniu żyły dwa a czasem nawet trzy pokolenia, często nawet pary po rozwodach zmuszone były nadal mieszkać razem. W krajach kapitalistycznych, w których taki problem mieszkaniowy nie występował, młodzież od najmłodszych lat uczona była "dorabiać" sobie przed/po szkole, czy to roznoszeniem gazet, czy pracą w lokalnym barze, czy choćby pracą na recepcji. I szybko wyprowadzać się od rodziców na własne, często wynajmowane do spółki z przyjaciółmi mieszkanie. Wraz z nastaniem kapitalizmu w Polsce ten trend zaczął się również pojawiać i u nas. Niestety, w którymś momencie kryzys gospodarczy spowodował bardzo duże trudności ze znalezieniem pracy, co w sposób naturalny spowodowało tendencję odwrotną, to jest rezygnację z usamodzielniania się i dalszą egzystencję w domu rodziców. Zjawisko to jest już tak częste, że w Wielkiej Brytanii dorobiło się nawet własnej nazwy -
boomerang kids
, lub jak
wspomniano w artykule z Wyborczej
-
yuckies
(Young Unwitting Costly Kid). Głównym argumentem powrotu do domów rodziców oczywiście było :
tak jest taniej
. I trudno temu argumentowi odmówić racji, jeśli średnia miesięczna pensja młodego człowieka w Polsce wynosi powiedzmy 1400-1700 PLN, to po zapłaceniu powiedzmy 700 stówek za pokój w mieszkaniu studenckim, ledwo zostaje mu 1000 PLN na jedzenie/zbytki/książki/ksero itp. Jeśli natomiast pozostanie w domu rodzinnym, to nawet jeśli dorzuci rodzicom 300-400 PLN miesięcznie do czynszu, to i tak odpada mu koszt jedzenia, czyli na dobrą sprawę zostaje mu w kieszeni całe 1300 PLN a za takie pieniądze coś już można ciekawego sobie kupić. Niemożność znalezienia jakiejkolwiek lepszej pracy sprawia, że człowiek zaczyna się oswajać z wizją dożywotniego mieszkania z rodzicami i życia na ich garnuszku. I jestem w stanie to zrozumieć, bo brak perspektyw to coś bardzo niszczącego. Gorzej to wygląda z perspektywy rodziców, zwłaszcza, że nasz system emerytalny już się dławi. Teoretycznie każdy rodzic jest szczęśliwy mogąc pomóc swojemu dziecku, ale są jakieś granice. Wspomniana sytuacja oznacza tak naprawdę utrzymywanie kolejnej dorosłej osoby i mimo najlepszych chęci i woli jest jakimś obciążeniem dla domowego budżetu a na zachodzie często wiążąca się z wyciąganiem kasy z na utrzymanie takiego dzieciaka z własnego funduszu emerytalnego. Fajny artykuł na ten temat opublikował Daily Telegraph -->
Today's young adults can't afford to let go
i polecam nie tylko przeczytanie samego artykułu, ale i przebrnięcie przez komentarze pod nim. Wbrew pozorom sprawa dotyczy nie tylko wielkiej Brytanii ale i w coraz większym stopniu Polski, ponieważ te same trendy pojawiają się i u nas. Patrząc na obecną młodzież zaczynam się zastanawiać nad swoimi początkami pracy i pójściem "na własny rachunek". Nie mówię, że było mi łatwo, bo nie było. Moje pierwsze prace, to były posady w państwowych firmach za takie grosze, że po opłaceniu rachunku za telefon i kupnie biletu miesięcznego ledwo starczało na jedzenie, więc tak naprawdę byłem w tej samej sytuacji co opisana tu młodzież. Nie zarabiałem wystarczająco dużo by móc "wyfrunąć z gniazda". W końcu po jakimś czasie wkurzony tym co dzieje i zmęczony dalszym bezowocnym szukaniem lepszej pracy zdecydowałem się poszukać jej daleko od domu. I znalazłem ją, choć wiązało się to z przeprowadzką do innego miasta. Miałem jednak poczucie, że inaczej nie uda mi się zrealizować moich marzeń i muszę zostawić rodzinę, kumpli, i znajome otoczenie właśnie w poszukiwaniu mojego własnego miejsca na ziemi. Fakt, na wyjazd pożyczyłem trochę kasy, która mi była potrzebna na start, żeby przeżyć pierwszy miesiąc i zapłacić za stancję. Później jednak żyłem już wyłącznie z własnej kasy. Nie mówię, że dziś tak się nie da, bo się da. Miałem dużo szczęścia, że znalazłem dobrą pracę, w której nie tylko dużo się uczyłem ale i która pozwalała mi być całkowicie niezależnym od rodziców. I jakoś to poszło*. Wracając jednak do poruszonej kwestii, to co ma motywować obecną młodzież do wyfrunięcia z domu ... nie wiem. Ja patrząc na ich szanse i stan gospodarki i codzienną egzystencję zwyczajnie nie dostrzegam powodów, które mogłyby ich motywować. Ale może czegoś nie dostrzegam ? Co na ten temat myślicie ?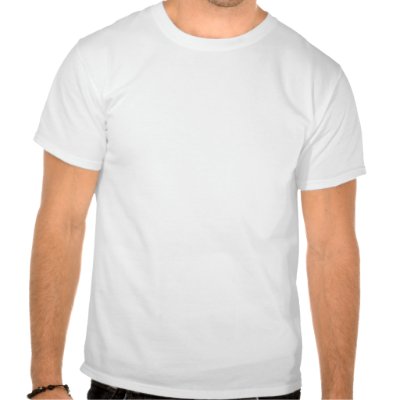 fot. by
zazzle.com
* - tak na marginesie: nasunęła mi się pewna obserwacja, związana z edukacją szkolną na poziomie średnim, tj. dawne liceum/technikum. Ukończyłem szkołę z głową pełną wiedzy i mądrości, ale NIKT nie nauczył mnie podstaw zarządzania zarabianą gotówką. Mimo, że miałem maturę to finansowo byłem głąbem. Potrafiłem spawać, odlewać, toczyć, wiercić, znałem rachunek różniczkowy, liczby zespolone, a nie potrafiłem wyliczyć sobie realnego kosztu debetu w karcie kredytowej. Tak więc cała wiedzę ekonomiczną zdobyłem na własnej dupie, co było bardzo bolesne i kosztowne. Być może ministerstwo edukacji wzorem innych krajów wprowadzi w końcu do programów nauczania także przedmiot poświęcony zarządzaniu posiadanymi zasobami gotówkowymi i ogólnie pojętemu "rządzeniu się" nimi. Uważam, że byłaby to cenna inicjatywa. A Wy ?